AKTA ER för Bill Hybels, Ulf Ekman, Kanal 10, Global Warming hoax - m.m
Hybels, 60, blev intervjuad tillsammans med sin familj i en församlingsplanterarkonferens i First Baptist Church Orlando under onsdagen. Han förklarade att de första åren var som en maratonspurt 25 gånger om dagen.
Nej Ulf Ekman, katoliker kan inte vara sanna syskon till kristna!
Nej Ulf Ekman, det är inte vårt kött som drar oss bort från andens enhet!
Du säger vi redan har en grundläggande andlig enhet...
Har vi det Ulf Ekman?
Hur läser du Guds Ord ?
Du använder mantrat att det är mer som förenar än skiljer.
Med detta menar du att Satan och Gud egentligen är lika - inte så stor skillnad.
Det är faktiskt det du säger här eftersom ena gruppen har Satan till sin fader - den andra har Gud som sin Fader.
2 Johannes 9. Var och en som så går framåt, att han inte förbliver i Kristi lära, han har inte Gud; den som förbliver i den läran, han har
både Fadern och Sonen. 10. Om någon kommer till er och inte har den läran med sig, så ta inte emot honom i era hus, och hälsa honom inte. 11. Ty den som hälsar honom, han gör sig delaktig i hans onda
gärningar.
Du som är angelägen att vandra på sanningens smala väg se också upp för alla de falska predikanterna som Ulf Ekman och Livets ord bjudit in som talare på "Europakonferensen" i sommar! Se listan till vänster.
Kommentar från L.S.:

Ja, Ulf Ekman är sannerligen en stor Manipulatör. När man ser bild-svepet över publiken, som givetvis är ungdomar, så verkar de vara under hypnos. Det är ganska OTROLIGT att ingen i hans församling VÅGAT STÅ UPP och klä av den grabben. Jag menar, hans kristendom är ju som den tunnaste soppa.

mvh L.S
Det säger väl allt om avfälligheten i Sverige! Ingen kan eller bryr sig om att avslöja honom och ungdomar i massor är manipulerade av Ekman! Var är deras föräldrar i denna sak? Sover?
Personligt vittnesbörd – trosrörelseskada
Det låter hemskt att säga, men det är helt klart ett faktum. Jag tycker det är bra att trosrörelsens och andra rörelser granskas i sömmarna. Vi har hört om förfärliga uttalanden och händelser när det gäller personer som Ulf Ekman, Benny Hinn, Reinhard Bonnke mfl. Jag börjar ändå förstå allvaret av den villfarelse dessa förkunnare förmedlar.
Under årtusenden har människor dragits till religioner av olika slag. Gemensam nämnare, oavsett vilka kulturer eller folkslag det handlar om, tycks vara att det finns ett omättligt behov av att mystifiera och materialisera föremålet för sin religionsutövning, något som tar sig mångahanda uttryck.
The Problem of Apostasy

But we are not of them who draw back unto perdition; but of them that believe to the saving of the soul.(Heb 10:39) Apostasy is probably the biggest problems and greatest sin there is in the Bible, save the sin against the Holy Spirit. The scriptures are pretty blunt about it.For it is impossible for those who were once enlightened, and have tasted
GULDKALVEN MOGNAR - dispensationalismen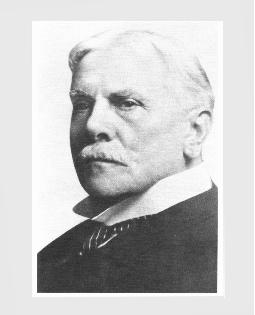 VET DU VARFÖR DU TROR SOM DU GÖR? Många (amerikaner) använder Scofield-Bibeln, och vad som än är tryckt i marginalen i den Bibeln har blivit en del av ditt system av kristna grundsatser medan du läst den. Andra har blivit dispensationalister utan att veta varför. Det hände mig.
Thorsten Flinck, välkänd skådespelare och något av teaterns "enfant terrible" tog hem majoriteten av svenskarnas röster vid Melodifestivalens omröstning. Hans låt Jag reser mig igen framfördes med en självupplevd inlevelse som inte lämnade någon tittare oberörd. Thorsten Flincks budskap bottnade i en djupt kristen trossats.
Men såg inte Bert Stålhammar att Torsten Flink var flitig med att göra djävulstecknet!?
Är världens människor så förblindade att de inte kan se verkligheten?
För min del mådde jag illa av att se på honom.
USA-sändebud kritisk mot Reepalu
"Hans (Ilmar Reepalus) språkbruk är oacceptabelt." Så sammanfattade Hannah Rosenthal, Barack Obamas sändebud för att motverka antisemitism, sitt möte med Malmös kommunalråd Ilmar Reepalu (S).
Om Reepalu inte sagt något fel eller sagt en osanning så hoppas jag han inte låter sig skrämmas med att han skulle vara antisemit!
Att skrämma med ordet "antisemit" är ett vapen som ofta används för att dölja sanningen!
There are many people in the last 150 years who have been brainwashed into believing that anyone who is critical of Israel or the Jewish people is an anti-Semite. This is what the Anti-Defamation League (ADL) and other attack groups would have you believe.
Varning för Kanal 10 som bl.a stöder Ulf Ekman, Hillsong, New Wine och församlingen Arken och många många andra falska predikanter och rörelser!


Henrik Alexandersson har nu publicerat den lista med de 103 svenskar, helt vanliga svenskar, som FRA avlyssnat. Listan följer nedan. Så mycket för att man "inte spanar på svenskar". Det var den här listan som Datainspektionen fick och omedelbart hemligstämplade. Jag vet inte hur han fick tag på den, men all heder.
Bye Bye Miss American Pie - The Demise of America and the End Times
One thing is for certain, the Bible does not mention the west and the United States in End Time prophecy. -"The other thing I know is that the people in power don't much care for other people as a rule. According to the Georgia Guidestones"
Billions of dollars have been wasted on claims of a massive increase of carbon dioxide (CO2) in the Earth's atmosphere and entire careers, organizations, and government agencies have been financed to advance the hoax. So much depends on this cash flow that the fraud's machinery continues to function.
Saving the Earth, One Fraud at a Time.
If the theory of man-made global warming were such a self-obvious truth, the result of scientific consensus, then why do advocates for this idea keep committing frauds to advance it? Even more disturbing, why are some writers willing to defend this behavior? more...
Senator Inhofe: Global Warming Is a Hoax, Arrogant to Think Humans Can Change Seasons
Senator James Inhofe (R-OK) recently appeared on the radio program "Voice of Christian Youth America," to discuss his new book, The Greatest Hoax: How the Global Warming Conspiracy Threatens Your Future.
One Response to "C.S. Lewis – A Practicing, Occultic Catholic"

Larry Phillips awesome job. I could share a testimony about Narnia and the persecusion I came under at my old church because I came up against this junk and had to remove my children from a christian school (at my old church) because I was told they would have to read the Narnia series and Lord of the Rings and I said oh no they are not.
If you or your business promotes a belief that marriage is defined as a man and a woman and not two men or two women, you will be investigated by groups like the Gay & Lesbian Alliance Against Defamation (GLAAD) and the newly formed All Out. Here's the latest Gaystapo action:

State Of Israel: Exposing The Myth Of The "Holy Land"
Whenever we hear the term "Holy Land" most people will immediately think of the present State of Israel in the Middle East. Most people are aware that this is where Jesus the Christ [Messiah] literally walked this earth, approximately two thousand years ago, and millions of people have visited the "Holy Land" over the years.
JOHN HAGEE: FALSE PROPHET

Rev. John Hagee stood nervously before the 19,000 members of his Texas mega-church. He adjusted the lapel of his expensive suit and took a deep breath.
John Hagee is a False Preaching Judas
En vetenskaplig undersökning konstaterar att rester av högteknologiska sprängämnen fanns i stoftet. Nio internationella forskare, inklusive den danske kemisten Niels Harrit, hävdar i en artikel att flera ton nano-termit, som ingår i högteknologiska sprängmedel, användes för att spränga de tre World Trade Center-skraporna.
I was sickened when I woke up on September 11, 2011 and found that almost all television channels in the United States, including many Christian networks, devoted most of the day to commemorate the horrible event that took place ten years earlier in our nation.
"Åk på retreat och finn Gud i tystnaden" (Världen Idag, måndag 24 maj 2010) läser jag: "På Stiftelsen Berget i Rättvik arrangeras det retreater och kurser med olika inriktningar… Deltagarna följer tidebönen, mellan undervisningspass och måltider finns tillfället att stilla sig till meditation."
Sabbaten är dels ett bud som Gud gav Israels folk genom Mose, dels är den ett tecken mellan Gud och Israels folk. Israels folk skulle hålla sabbaten, så att de firade den släkte efter släkte såsom ett evigt förbund. 2 Mos. 31:12- 17. Hes. 20:12. Sabbaten skiljer Israels folk från andra nationer. Och det står ingenstans i Bibeln att sabbaten skulle gälla också för andra folk.
Understanding God's Ways - December Conference 2010

Why do we need to understand God's ways? Because our ways are not God's ways. The ways we have learnt from all earthly literature, and even some christian literature which is not according to the word of God are not God's ways.
***
1 Joh.1:7 Men om vi vandrar i ljuset, såsom han är i ljuset, så har vi gemenskap med varandra, och Jesu, hans Sons, blod renar oss från all synd.
1 Joh. 5:3 Ty däri består kärleken till Gud, att vi håller hans bud;
Tagged with:
Ulf Ekman, Europakonferensen, Trosrörelsen, Bill Hybels, John Hagee, false teachings, 911, lies, antisemitism, Reepalu, Israel, Occultic Catholic, Thorsten Flinck, Bert Stålhammar, gay lies, Fadern, Jesus, Gud