Barbara Spectre:"Judarna ska styra upp så att Sverige blir mångkulturellt"
Lech Walesa, Solidaritetsrörelsens ledare var en kommunistisk agent som, genom att leda den falska oppositionen, hjälpte till att omvandla Polen från en kommunistisk stat till att bli en NWO-marionett.
I den ovanstående artikeln (läs den!) fann jag denna avslöjande video:
Spectre säger att Europa har ännu inte lärt sig hur det ska vara multikulturellt.

Hoppsan - multikulturellt i Europa, men i Israel får bara judar bo! Hur går det ihop? Vill de styra världen? Kräver inte den Allsmäktige omvändelse!?
"Europa skall bli mångkulturellt eller gå under, och det är judarna som skall styra upp så att detta sker."

https://www.youtube.com/watch?v=k2Vq_e2Z1ug
Paideia - The European Institute for Jewish Studies in Sweden is a non-denominational academic framework that was established in 2000 with funding from the Swedish government.Dedicated to the revival of Jewish culture in Europe, Paideia educates leaders for Europe -academicians, artists and community activists - towards fluency in the Jewish textual sources that have served as the wellsprings of Jewish civilization. (min betoning)
Mer här
Uppenbarelseboken 3:9 Se, jag vill överlämna åt dig några från Satans synagoga, några av dem som säga sig vara judar, men inte är det, utan ljuger; ja, jag vill göra så, att de kommer och faller ned för dina fötter, och de ska förstå, att jag har fått dig kär.
~~~~
Mass Immigration And The New Tower Of Babel
This article will attempt to show that the massive levels of immigration we have witnessed in recent times, along with such things as state enforced multiculturalism and political correctness, are integral policies of Them. This Satanic and Luciferian 'elite' who think it is their destiny and right to rule the world.
If we are to get a better understanding about why such things as mass immigration and multiculturalism are occurring we have to realise one fundamental thing. That is that there is a clear and identifiable agenda to create a one-world government and religious system sustained and supported by a global currency and financial system. This world government is an essential component of what its proponents often refer to as a New World Order. In it, the world is to be completely restructured and national boundaries and sovereignty are, at best, to become secondary if not obliterated all together. This new paradigm is often sugar coated as 'planetary citizenship' in the 'global village' but the reality will be anything but.
Läs även:
~~~~
"We shall have World Government, whether we like it or not. The only question is whether World Government will be achieved by conquest or consent." -James Paul Warburg, freemason and banker
"The Masonic religion should be, by all of us initiates of the high degrees, maintained in the purity of the Luciferian Doctrine….the true and pure philosophical religion is the belief in Lucifer." -Albert Pike
"The key to solving the social problems of our age is to abolish the white race."

"Make no mistake about it, we intend to keep bashing the dead white males, and the live ones, and the females too, until the social construct known as the white race is destroyed, not deconstructed, but destroyed." -Noel Ignatiev

~~~~

1 Mosebok 11
1. Och hela jorden hade enahanda tungomål och talade på enahanda sätt.
2. Men när de bröt upp och drog österut, fann de en lågslätt i Sinears land och bosatte sig där.
3. Och de sade till varandra: "Kom, låt oss slå tegel och bränna det." Och teglet begagnade de såsom sten, och såsom murbruk begagnade de jordbeck.
4. Och de sade: "Kom, låt oss bygga en stad åt oss och ett torn vars spets räcker upp i himmelen, och så göra oss ett namn; vi kunde annars bli kringspridda över hela jorden."
5. Då steg HERREN ned för att se staden och tornet som människobarnen byggde.
6. Och HERREN sade: "Se, de är ett enda folk och har alla enahanda tungomål, och detta är deras första tilltag; härefter skall intet bli dem omöjligt, vad de än besluta att göra.
7. Låt oss stiga dit ned och förbistra deras tungomål, så att den ene inte förstår den andres tungomål."
8. Och så spridde HERREN dem därifrån ut över hela jorden, så att de måste upphöra att bygga på staden.
9. Därav fick den namnet Babel, eftersom HERREN där förbistrade hela jordens tungomål; därifrån spridde också HERREN ut dem över hela jorden.
~~~~
Läs om Babylons fall i Uppenbarelseboken kap.18.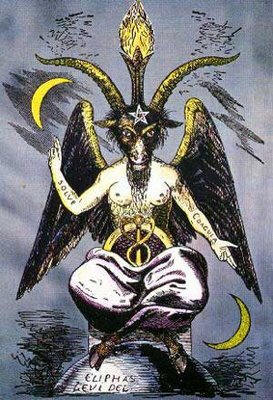 ~~~~

Tagged with:
Kabbala, Talmud, ockultism, freemasonry, Illuminati, zionism, war, false flag, terrorism, Synagogue of Satan, Helena Blavatsky, Barbara Spector, NWO, en världsregering, Antikrist, Satan-Lucifer, satanisk, lies, deception, manipulation Globalists, kommunism, communitarianism, Marxism, Socialism, jude, Israel, konspiration, frimurare, bankers, Babels torn, enslave humanity, EU, UN