Charles Spurgeon: Prince of Pretenders
Charles Spurgeon's False and Blasphemous Preaching About Magic, Spells, Witchcraft, Magicians, Sorcery, Alchemy, Talismans, Etc.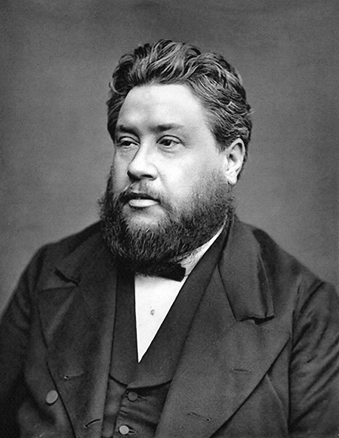 Prolific author and preacher Charles Haddon Spurgeon (1834-1892) used the subjects of magic. spells, witchcraft, sorcery, etc. to weave syncretism, doubt of God's word, and blasphemy into some of his sermons.
Due to the fact that magic, spells, and witchcraft are of Satan's domain, it is never acceptable to preach that God's power is magic, to claim that Jesus cast spells, to compare a Bible text with a crystal ball, to connect the name of Jesus to a charm and a magician's wand, etc.
God does not grant "artistic license" with the handling of his word, which he has magnified above his name. (Ps. 138:2) He is no respecter of persons and is not impressed with poetic eloquence and outstanding linguistic ability if it is used to subvert hearers from the right way of the Lord. Spurgeon's use of flowery language, simile, metaphor and poetic analogies camouflaged his use of occult terms, syncretism, false doctrines and blasphemy—but it does not excuse them. For that which is highly esteemed among men is abomination in the sight of God. (See Luke 16:15)
Read more
Tagged with: