Nelson Mandela Was a Terrorist/The Media Myth and Global Cult
"They that are bound for heaven must be willing to swim against the stream, and must do, not as most do, but as the best do." ~ Wesley
Mandela död: "En värld i djup sorg"
Fången som ledde ett land
"Det är en stor förlust för världen. Det är en person som bidrog till att förändra världen, säger statsminister Fredrik Reinfeldt till journalister."


Nelson Mandela är död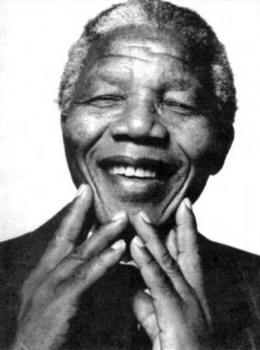 Mandela makes the Double V-sign/Kabbalah
******
The Media Myth and Global Cult of Nelson Mandela
by Shaun Willcock
---
The purpose of these articles is to provide an analysis of the contemporary South African and southern African scene from a Christian, "politically-incorrect" perspective, in order to counter the propaganda of the Reds, almost-Reds (liberals and others), and religious Reds ("liberation theologians"); to warn Christians living in South Africa of real and potential dangers; to encourage Christians elsewhere to pray for the people of this part of the world, especially for their Christian brethren; and to do what they can to assist them.
Christians are to pray for those in authority (1 Tim. 2:1,2), and to obey them in all matters not contrary to the Word of God (Rom. 13:1-7; Acts 5:29). But any danger to believers, whether from a religious or political source, must be brought to the attention of the Church of God (Acts 20:28-31; 2 Thess. 2:1-9; etc.); and this is what we seek to do.
---
The Media Myth and Global Cult of Nelson Mandela, PDF format
Introduction
The ugly truth about the world's favourite terrorist-turned-politician, Nelson Mandela, has been buried deep beneath the media-created myth of the man, who for decades has been given such a whitewashing by the liberal/Socialist media that the real Mandela disappeared from the world's eyes, and in his place appeared a messiah, a saviour, a demigod, whose only resemblance to the real Mandela was the outer shell. The man who emerged from prison and became president of South Africa was at heart the same man who had gone into prison so many years before, a Communist revolutionary, much older but just as committed to the ideology and the revolution as he had been when the prison gates slammed shut on him. Yet by the time he emerged from prison, the worldwide liberal/leftist media had repackaged him, presenting him to the world as a wise, big-hearted, moderate, decent man, who had been unjustly imprisoned for his stand against apartheid, and who would, when he became president of South Africa, govern this complex and diverse country with wisdom and magnanimity, creating a wonderful earthly paradise where all would live happily ever after.
The real Nelson Mandela was, however, vastly different from the media-created myth. But this was the deliberately-constructed image which the international Communist movement, and Mandela's own organisation, the African National Congress (ANC), wanted the world to believe; and the media, so enamoured with Communism and the ANC, ensured the dissemination of this myth. As the saying goes, tell a lie, tell it often enough, and the people will believe it. They did. In their millions.
---
The truth is that he and the others had planned the manufacture of many thousands of anti-personnel mines, hand grenades, bombs, pipe bombs, syringe bombs, and bottle bombs! They had planned to overthrow the South African government. It was not, therefore, for unjust reasons that Mandela was arrested and imprisoned; it was, in essence, for high treason!
---

Read more
******
December 5, 2013

Left, Nelson Mandela and Joe Slovo in Moscow give the clenched fist salute in front of the blood-drenched Hammer and Sickle flag of Illuminati Jewish Bolshevism.



Nelson Mandela Dead

Prepare for a nauseating outpouring of media praise for Illuminati puppet Nelson Mandela. Terrorists are "freedom fighters" if they advance the Illuminati agenda. (The real freedom fighters, like the Editor of the Guardian, who released the Snowden documents, are "terrorists." )


The African National Congress waged a terrorist war against South Africa's Apartheid regime for 30 years. The plight of Black South Africans now is worse under ANC rule.


by Henry Makow Ph.D.
(from May 2, 2012)

Terrorism is not terrorism when the Illuminati Jewish banking cartel is behind it.

From 1961-1990, the Illuminati-sponsored African National Congress waged a terrorist war against the Apartheid government of South Africa. It was characterized as a "people's struggle" in the Zionist-controlled mass media.

However, when the Palestinians employ terror against the Apartheid regime of Israel, they are "terrorists." Never mind that Israel was built on Zionist terror against the British. When the Illuminati bankers or their shills use it, terrorists are "freedom fighters" and "insurgents." (Syria today is another example.)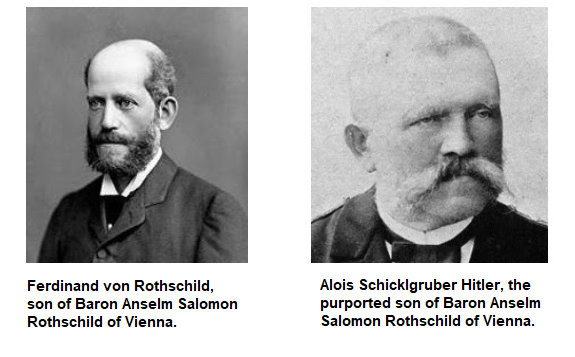 (Terrorist Mandela wins 1994 Nobel Peace Prize)

In South Africa during the 1960's and 70's, barely a week went by without terrorism -- dynamite at a fuel depot, a car bomb outside Air Force headquarters in in a city center. The ANC's guerrilla force -- known simply as MK, or more formally as Umkhonto we Sizwe translated "Spear of the Nation" was founded in 1961 by Nelson Mandela and his handler, the Communist Jew Joe Slovo.

At first, the targets were infrastructure but two decades later MK was killing civilians without compunction -- grenades would be bowled into a hamburger joint, or a trip-wired limper mine planted in an arcade -- and Mandela did not object.

"Notable among these attacks were the January 8, 1982 attack on the Koeberg nuclear power plant near Cape Town, the Church Street bombing on May 20, 1983, killing 19, and the June 14 1986 car-bombing of Magoo's Bar in Durban, in which 3 people were killed and 73 injured." (Wikipedia)

Of course, Mandela had been in jail since 1963 when captured in a raid of MK headquarters at a farm outside Johannesburg. The ANC was funded and run by Communist Jews who in turn were shills for the Illuminati bankers. Mandela posed as a farmhand.
******
Sverige skänkte miljoner till ANC i hemlighet
Hemliga fonder, bulvaner och påhittade projekt som täckmantel. I hemlighet slussade Sverige in hundratals miljoner kronor till ANC under apartheidåren.
White South Africa Was Conquered by Guilt
In 1994 the covert communist ANC took over the reins of South Africa. Without firing a single shot, the country that brave men gave their lives for began its final descent. It was done mainly through the lies and guilt trips that the secret societies forced down the white South Africans throats. We all believed the lie that this was done to give equal rights to the poor black people.The moral implications of Apartheid can be debated but the fact of the matter is this: The current black government of South Africa was handed a rising super power and ran it into the ground. How did this happen?
-What was the purpose of destroying the South African government and replacing it with a corrupt puppet government other than being able to completely plunder and ransack its economy and natural resources?
South Africa was the blueprint for the USA, and the coming world order. We were the experiment. Compare the two countries:
The Real Mandela (Published Online 7/24/2013)
As South Africa's 95-year-old Nelson Mandela lies in the hospital, the worldwide media portrays him as a larger-than-life heroic figure and the liberator of his people. But is that truth or fiction? And how will honest historians judge him?
---
Mandela's ex-wife Winnie, also a longtime ANC activist, prefers a method called "necklacing," where a gasoline-filled tire is placed around the neck of a victim and set ablaze.
"With our boxes of matches and our necklaces we shall liberate this country," she is infamous for saying.
-An estimated 3,000 victims died by necklacing
Queen Elizabeth II and George W. Bush never pass out awards to anyone who isn't serving their agenda in some way. So when a person gets an award from both of them, you know that "person" is up to no good.
******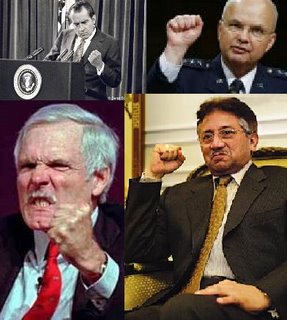 The sign of the fist with Nelson Mandela, Richard Nixon, Michael Hayden, Ted Turner and Pervez Musharraf.
The secret hand signs, symbols, and codes of the Illuminati are part of the ritual performance of black magic.
Freemason and Knights of Malta - Nelson Mandela:



South Africa's former President Thabo Mbeki is also a Knight of Malta.
Initial Membership List of the Knights of Malta and here

The Knights of Malta , new world order

The "Protestant" Knights of Malta in essence are a product of a mystical form of Roman Catholicism and occult practice.

Nelson Mandela was a 33 degree Freemason video
Mandelas prisoner number for the last 25 years of his sentence was 46664.

Mandela Day – 46664

Mandela Day on July 18 is an annual international day adopted by the United Nations. It is more than a celebration of Nelson Mandela's life and legacy;
A very "strange" number!

A Façade for the Global Lodge
The Elders were founded in 2007 under the initiative of Nelson Mandela. He and eleven other "global leaders" constitute the visible heads of the group. (1) Among the 12 are various heads of international abortion and homosexuality groups as well as promoters of a new universal religion through groups with varying goals, such as Planetary Ethics, Earth Charter, and the Alliance of Civilizations.
******

This is the man that the controlled/ing mainstream media loves - a pawn for the elite and a traitor!
******
Edward Snowden, Barack Obama, Nelson Mandela....... Illuminati??
******
Nicolaas "Siener" van Rensburg Part 1 of 3 video
A documentary on Siener van Rensburg which aired on SABC 3 a couple of years ago. After the show aired the presenter, Max du Preez was fired. It was rumored that the ANC government didn't approve of the show.
******
Nelson Mandela prisas av alla.

Jesus Kristus världens hopp spikades upp på ett kors föraktad av alla!
3 Föraktad var han och övergiven av människor,
en smärtornas man och förtrogen med krankhet;
han var såsom en, för vilken man skyler sitt ansikte,
så föraktad, att vi höllo honom för intet.
4 Men det var våra krankheter han bar,
våra smärtor, dem lade han på sig,
medan vi höllo honom för att vara hemsökt,
tuktad av Gud och pinad.
5 Ja, han var sargad för våra överträdelsers skull
och slagen för våra missgärningars skull;
näpsten var lagd på honom, för att vi skulle få frid,
och genom hans sår bliva vi helade.
6 Vi gingo alla vilse såsom får,
var och en av oss ville vandra sin egen väg,
men HERREN lät allas vår missgärning drabba honom.
******
Tagged with:
manipulation by controlled media, MI-6, CIA, Mossad, NWO, One World Fascist Dictatorship, Antichrist rule, Vatican, Pope, ecumenicals, ANC, media myth Mandela, cult, Illuminati Banking, ANC, Divide and Rule, terrorism, stealing African resources, Joe Slovo, Albie Sachs, death, satanic, communism, zionism, Jewish, Talmud, Knights of Malta, Masons