Final Judgement & "Where Were You..." (JOB 38 - Flat Earth Bible)
The final judgement will involve every single person who has lived. Some people will get judged on their morality, while others will be judged on their works. On what will YOU be judged?!

Preliminary Bible Study Questions:
1. How many judgements are there?
2. What is the Great White Throne Judgement?
3. What is the Bema Seat Judgement?

Jesus' Life Bible study series would not be complete without a lesson glorifying his authority and power to judge all of humanity. This immense authority was gifted to him from the Father.
Today's lesson will be devoted to understanding Jesus' ultimate authority, and how he will judge people on Judgement Day, which commences at his second coming (Matthew 25:31; 2 Timothy 4:1; 4:8).

Jesus The Judge
The final judgement will involve Jesus Christ, his good angels, and all of humanity. Jesus Christ was describing the power of eternal life that God the Father gave him (John 5:21,26) when he shared that the Father also blessed him with the authority to judge mankind.
The Father handed over all judging power to Christ, while he himself judges no one (John 5:22). Therefore, Christ Jesus the Judge will preside over Judgement Day.

Jesus Christ has help, though, and enlists his good angels to sort out those people who claimed to be Christians. In other words, the earthly Church will come front and center before Jesus Christ.
The true disciples of Christ (aka saints, Christians) will be placed on his right for their own final judgement.
The Christian hypocrites will be placed on his left, along with all other nonbelievers. There are actually four judgements according to the Scriptures, which we'll list here:
This lesson will focus upon two final judgements: the final judgment of believers and the great white throne judgement for unbelievers.
I believe the final judgement of Israel to be included with the great white throne judgement. The judgement of the nations will be more of a physical judgment resulting in total annihilation of all the world's armies who opposed Jesus Christ (see Revelation 19:21).
Great White Throne Judgement
The final judgement for all unbelievers is entitled the great white throne judgement, because that term describes the imposing seat of the Judge, Jesus Christ (Revelation 20:11-15).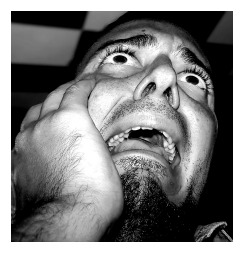 This will be a horrific setting - unimaginable, really.

Read more: ~
~~~~
"Where Were You..." (JOB 38 - Flat Earth Bible)