Ulf Ekman - Cantalamessa - Satanstecken - Ve över herdarna
På Ulf Ekmans blogg - "Retweetad av Ulf Ekman" - kan man se en bild av Fr . Raniero Cantalamessa.
Alla med öppna ögon kan se att han gör ett satanstecken!
Papal preacher praises 'theological and spiritual enrichment' of Reformation http://buff.ly/1N9sSuS




Här (tyvärr tappade jag bort den svenska videon) är Raniero Cantalamessa på Livets Ord med sin bedragna åhörarskara.
Här kan du se på en annan video då Cantalamessa då han talar om den Helige Ande i början och slutet av videon att han gör satanstecken.
Fr Raniero Cantalamessa preached during the inauguarion of the Tenth General Synod in Westminster Abbey
Fr Raniero Cantalamessa preached during the inauguarion of the Tenth General Synod in Westminster Abbey
Påven Francis gör samma tecken som Cantalamessa på videon:


HÄR GÖR SARKOZY SAMMA TECKEN SOM RANIERO CANTALAMESSA: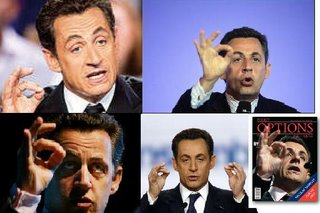 BENEDICTUS GÖR FRIMURAR-HANDTECKEN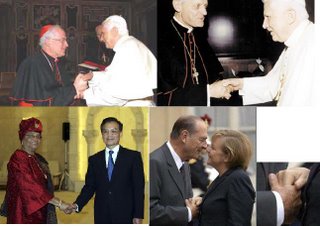 PÅVEN SOM GUD


PÅVENS VÄNSKAP MED KOMMUNISMEN/FIDEL CASTRO
GÖMMER HÄR SATANS HAND-TECKEN.


PÅVEN MED KIPPA TÄNDER EN MENORA-LJUSSTAKE


PÅVEN HÄLSAR PÅ KATOLSKE GUMPEL - FADER TILL ALPHA-KURSEN


PÅVEN OCH SIONISMEN


PÅVEN BER BÖN VID JUDARNAS BÖNEMUR


PÅVEN TILLSAMMANS MED REPRESENTANTER FÖR VÄRLDENS RELIGIONER


PÅVEN I SIN FISKHATT-KLICKA PÅ BILDEN!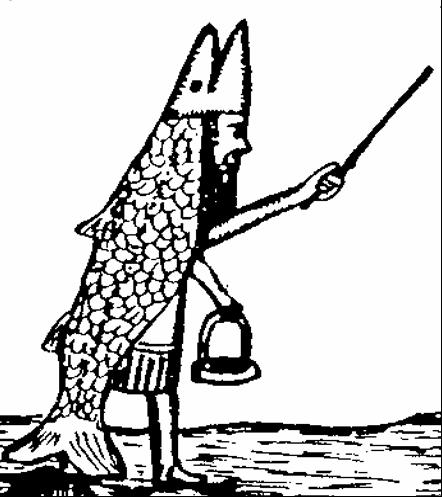 Maltese cross Pope Benedict XVI, Soldyrkan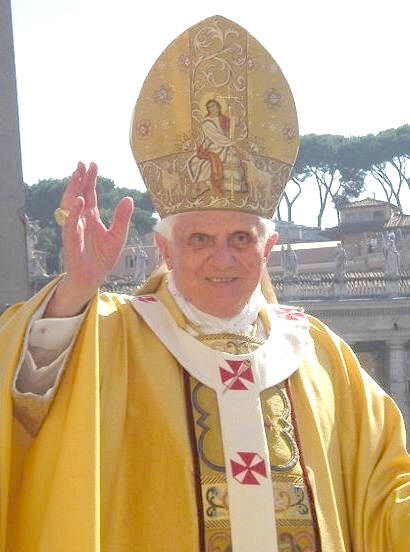 PÅVEN BENEDIKTUS I SATANS FÄRGER - SVART OCH RÖTT


PÅVEN BENEDICTUS - KLICKA PÅ BILDEN!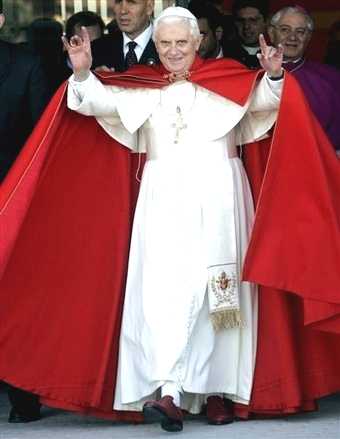 ULF EKMAN HÄLSAR VÖRDNADSFULLT PÅ PÅVEN


PÅVEN OCH OBAMA - SOM FALSKE PROFETEN OCH ANTIKRIST

FLER SATANSTECKEN: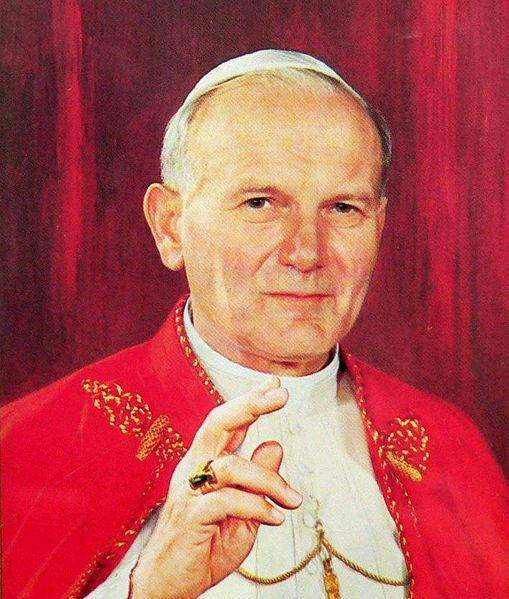 JOHN PAUL II

Pope Francis coat of arms - KLICKA PÅ BILDEN!



SYMBOL AV SATAN-BAFHOMET-SE DET UPP OCH NEDVÄNDA KORSET SOM PÅVEN ANVÄNDER!

***

The Pope Francis, Obama and Satan's Cornuto (Devil Horns) - Video
Occult "13" numerology in the Papal enclave, anagrams and symbols expose the Satanic Cult of the Catholic Church.
BLACK FRIDAY - The Catholic Liturgy is a Satanic Ritual - the Evidence
-On Black Friday, Attis, the savior god died and was buried. He descended into the underworld (hell) and on the third day rose again from the dead. His worshippers were told, "The god is saved; and for you also will come salvation from your trials."

This day was known as the Carnival or Hilaria (Day of Joy), during which people danced in the streets, etc. This was the day of the Sun upon which the god arose in glory as the solar deity of a new season.
More on BLACK FRIDAY - DAY OF BLOOD
-Of all the ceremonies and festivals associated with Attis, the most important was known as Black Friday and Dies Sanguinis (the Day of Blood) on the 14th of March, nine months before the solstice festival of his birth on 25th December.

POPE JOHN PAUL II USES ANOTHER BLACK MAGICK SATANIC SYMBOL FOR ANTICHRIST DURING HIS TRIP TO ISRAEL!
BLACK MAGICK WITCHCRAFT IN THE RIMAN CATHOLIC CHURCH
HÄR tycker Sten-Gunnar Hedin att man kan ha "organisatorisk enhet" och "bönegemenskap" med katoliker!
Bloggen Aletheia håller med trots att katolska kyrkan är under förbannelse!
En idiot (ursäkta uttrycket) kan se att det katolska "kyrkan" står för är från Satan! SE OVAN!
Hur många bevis ska behövas innan de som kallar sig kristna vaknar till verkligheten - vill vakna - innan det är för sent?
Galaterbrevet 1:8 Men även om vi själva eller en ängel från himlen skulle ge er ett annat evangelium än det vi har predikat, så ska han vara under förbannelse .

Jeremia 23:1. Ve över de herdar som fördärva och förskingra fåren i min hjord! säger HERREN.
***
Hela den svenska kristenheten är inlemmade i katolska kyrkan genom ekumeniken! Se t.ex. Sverige Kristna Råds hemsida på medlemskyrkor!
Undrar hur mycket pengar Ulf Ekman (tog han upp det som skattepliktigt?) fick genom sin reklam för sionismen/Israel under massor av år...!?
Illuminati goal 13. To support Christian fundamentalism, which will then, through identification with "God's Chosen People", support the goals of the Zionist Israeli state with, among other things, great sums of Money.
Tagged with:
Raniero Cantalamessa, satanstecken, ulf ekman, livets ord, katolska kyrkan, den nya världsordningen, skr, ekumeni, new wine, emergent church, falska predikanter, antikrist, satan