"Fred och välstånd" säger Trump
En lögnare är vald av "eliten" till Amerikas president.
Hans namn är Donald Trump (Drumpf?).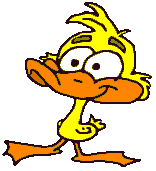 "Eliten" väljer ALLTID länders ledare.
Naturligtvis även Sveriges.
"Fred och välstånd", säger Trump.
En lögnare har talat ord, som "eliten" bestämt.
Trump och "eliten" har många följare, som ljuger lika friskt.
Värre blir det - mycket värre!
Sanningens Gud säger:
1 Thessalonikerbrevet 5:3 När folk säger: "Fred och trygghet", då drabbas de av undergång lika plötsligt som smärtan kommer över en kvinna som skall föda, och de slipper inte undan.
1 Thessalonians 5:3 For when they shall say, Peace and safety; then sudden destruction cometh upon them, as travail upon a woman with child; and they shall not escape.

Markus 13:19 Ty den tiden (sluttiden) skall bliva en tid av vedermöda, så svår att dess like icke har förekommit allt ifrån världens begynnelse, från den tid då Gud skapade världen, intill nu', ej heller någonsin skall förekomma.
Mark 13:19 For in those days shall be affliction, such as was not from the beginning of the creation which God created unto this time, neither shall be.
Lukas 12:51 Menen I att jag har kommit för att skaffa frid på jorden? Nej, säger jag eder, fastmer söndring.
Luke 12:51 "Suppose ye that I am come to give peace on earth? I tell you, Nay; but rather division".
~~~~
"By way of deception thou shalt do war."
~~~~