Ledare i Filadelfiakyrkan bjuder in musikern Kirk Franklin!
Kirk Franklin - 4 nov - Filadelfiakyrkan!
"Gospelmusikens enda riktiga superstar"
Kirk Franklin EXPOSED: Says Jesus Christ is Cocky- Glory in Shame video
Gospel Singer Rapper & Entertainer Kirk Franlin shows a group of young people how to operate in the flesh. This video shows how people GLORY in shame by making their god their "belly" (in this case LUST is Kirk's God). Listen carefully as you will hear lustful statement after lustful statement.... SHAMEFUL...
Is Kirk Franklin A Part of the Illuminati Secret Society video
Did Kirk Franklin along with other gospel artists sell their souls to the Devil? They make so much money and are in demand, because they really are not worshiping God in song. They are perpetrating along with Bishops and Pastors. We have a source from another channel, here on YouTube that reveals Kirk Franklin, Bishop TD Jakes, including Bishop Eddie Long are Satan worshipers. This is scary, but real.
Mixing the Sacred w/ the Profane: Kirk Franklin, Pastor Tony Evans, & other churches use pop culture to affirm the next generation?!
Black Gospel music has long been a draw to get people into the institutionalized church. Many people will come to a church to hear the choir sing before they will come to hear the preacher preach. New competition shows like How Sweet the Sound are now elevating the spiritually nebulous choir to greater prominence as representatives of the black church, while sex and money scandals are diminishing the role of the preacher.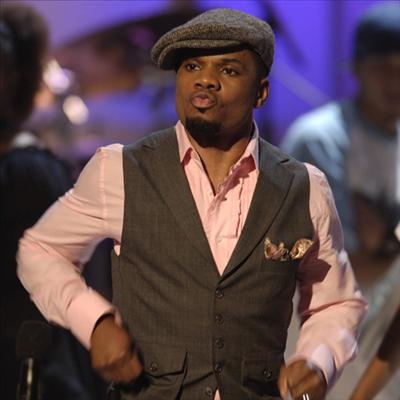 "For those of you that think gospel music has gone too far.
You think we got too radical for Christ.
Well I got news for you , you ain't heard nothin yet,
and if you don't know now you know. Glory, Glory!!"

***

Det är inte svårt att hitta info om denne uppenbare falske kristne "gospelsångare" och ändå skäms inte Filadelfiakyrkan att bjuda in honom!

Hur mycket ska till för att kristenheten ska vakna upp och lämna samfunden och annan organiserad kristenhet innan det är för sent!? Ser man inte att K.F. är en falsk kristen, så borde man själv sluta att kalla sig kristen eftersom man då saknar total andlig urskillning!

Tidningen Dagen som kallar sig kristen skäms inte för att göra reklam för denne avskyvärde person som av allt att döma givit sitt hjärta till Satan.

SKÄMS anvariga "ledare" i Filadelfiakyrkan!!!
Antingen är tillhör du Guds Rike eller Satans rike. Du kan inte tillhöra båda rikena! Denne Kirk Franklin är inte en person som är en representant för Guds Rike.


***


***
Här kan du läsa om G12 konferensen i Södermalmskyrkan, Stockholm i helgen och vad ett vittne som var närvarande säger. Avfallet är sannerligen stort!
Södermalmskyrkan har haft G12 konferens med Cesar and Claudia Castellanos, Bogata

***
Hesekiel 34:10 Så säger Herren, HERREN: Se, jag är emot herdarna och skall utkräva mina får ur deras hand och göra slut på deras herdetjänst. Herdarna skall då inte mer kunna föda sig själva på detta sätt, ty jag skall rädda mina får ur deras gap, så att de inte blir föda åt dem.