The United Nation - An Evil Communist NWO Creation by the Devil and his Puppets
Less than 20 years after the Council on Foeign Relations (CFR) was founded, World War II had arrived and once that war was over, America was ready to join "the League of Nations."
America sat down in San Francisco with Alger Hiss and joined the United Nations, the successor to the League of Nations - Alger Hiss, a charter member of the CFR; Alger Hiss, whose sympathy with communism can no longer be denied.

The U.N. Charter and constitution is a thin paraphrasing of the Soviet model which Alger Hiss borrowed from when he coauthored it. The U.N. constitution is therefore a Marxist socialist paradigm.

World regionalism is spelled out clearly in the U.N. Charter, Chapters 8 through 11, using such terms as "regional arrangements, intergovernmental agreements, and metropolital areas." Advocates of one-world socialism have already divided the world into 85 regions for policing purposes. In adopting the U.N. Charter, Congress has established the Charter as the Supreme Law of the land (Fugi v. State of California, 1950-52).
Following are just some of the policies of the United Nations:
Control of all zoning matters in the United States and the control of our national parks, rivers and historical sites.

Control over whether women are allowed to have babies.

Control over the economic and judicial policies of all nations.

Programs are being processed to create a tax on citizens of the United States as a permanent method of UN funding.

The United Nation has its own Army and United States soldiers must swear allegiance to this foreign government. Remember Michael New.
By Executive Order No. 11647 on Feb. 10, 1972, President Nixon announced the United States was divided into 10 Federal Regional Councils, each controlled by an appointed bureaucrat for the stated purpose of improving coordination of the activities of all levels of government. The 10 federal regions were to be empowered to control all forms of regionalism within the U.S.. Regional divisions supplementing the 10 federal regions include state subregions, federal reserve regions, population regions, and regions to control the land, water and natural resources of America.

The goal of regional or metropolitan government is to eventually merge the U.S. into the "New World Order" - a one world socialist state under the United Nations.

Regional government is a plan to eventually control all facets of our lives. Executive Order 11490 assigns numerous emergency preparedness functions to federal departments.

Financing of regional governments is acquired through Federal Revenue sharing. Revenue sharing is a mechanism whereby the state and local governments become financially dependent upon the federal government. Pressure can then be applied to any level of state government that refuses to comply with the dictates of the regional government rulers. All but 1 of the 10 federal regional capitals is either a Federal Reserve Bank or branch bank city.
Read more



666 Mark of the Beast Book of Revelation 13-15

~~~~

Världen ställer om för att rädda jorden skriver DN
– Vetenskapen har talat!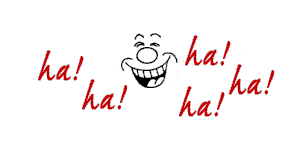 VAD SÄGER GUD DEN ALLSMÄKTIGE:
Psalm 2 1 Varför är hednafolken i uppror?
 Varför tänker folken
 tomma tankar?
 2 Jordens kungar reser sig
 och furstarna gaddar ihop sig
 mot Herren och hans Smorde : 
 3 "Vi sliter sönder deras band
 och kastar av oss deras rep!"
 4 Han som tronar i himlen ler,
 Herren gör narr av dem.
 5 Så talar han till dem i sin vrede,
 slår dem med skräck
 i sin glödande harm:
 6 "Det är jag som har insatt min kung
 på Sion, mitt heliga berg."
 7 Jag vill förkunna Herrens beslut,
 han sade till mig:
 "Du är min Son,
 jag har fött dig i dag. 
 8 Be mig, så ger jag dig
 hednafolken till arvedel
 och hela jorden till egendom.
 9 Du ska krossa dem med järnspira,
 slå sönder dem som lerkärl." 
 10 Var nu kloka, ni kungar,
 ta varning, ni domare på jorden!
 11 Tjäna Herren med fruktan
 och gläd er med bävan!
 12 Ge Sonen hyllningskyss,
 så att han inte vredgas
 och ni går under på er väg,
 för hans vrede
 kan snabbt blossa upp.
 Saliga är alla som flyr till honom.

Tagged with:
secret cabal rule, exposed, conspiracy, manipulation, hjärntvätt, Ban Ki-Moon, IPPC, UN, FN, NWO, depopulation, scientist fools, kommunism, socialism, Sverige, Rothschild, Rockefeller, control, Satan, elite, evil, deception, hoax, the League of Nations, new age, occultism, world power, zionism.kabbalah, talmud, satans synagoga, mord, blood shed, killing, world wars, God´s Wrath, Jesus Christ