Who Is Israel?: Yesterday, Today, and Forever ~ Video
IF YOU ARE A BORN AGAIN CHRISTIAN ASK GOD TO GIVE YOU A REVELATION ABOUT THIS SUBJECT WHICH IS SO IMPORTANT!

Pastor Matt Furse presents readers with an outstanding account of who is Israel? He exposes the dispensationalists as Judaizers and explains that they are directly opposed to the truths found in the Holy Bible. He goes on to review the undue influence held by Jews in America and explores the dark and dangerous future of the unholy Zionist Lie.
Order Your Copy Today!
$25.00 • 348 pages • Matt Furse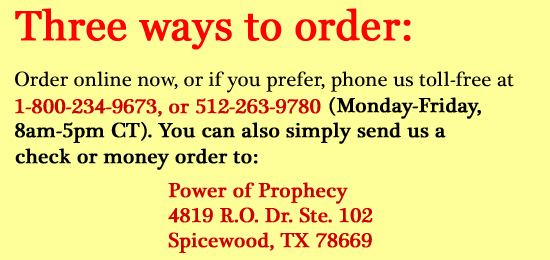 Interview with Pastor Matt Furse, Author of "Who is Israel?"

https://www.youtube.com/watch?v=8iBrjiw2-nw
IF YOU ARE A BORN AGAIN CHRISTIAN YOU DO NOT WANT TO GO TO HELL. DO YOU!? YOU DO NOT WANT TO SERVE SATAN. OR DO YOU?
"But those that seek my soul, to destroy it, shall go into the lower parts of the earth" (Psalm 63.9 KJV), "Though they dig into hell, thence shall mine hand take them; though they climb up to heaven, thence will I bring them down" (Amos 9.2 KJV bible)
HELL IS A LITERAL PLACE.
~~~~
ÄR CHRISTOFFER ABRAHAMSSON GUDSFÖRNEKARE?
FÖRNEKAR HAN JESUS SOM MESSIAS OCH VÄRLDENS FRÄLSARE!?
DEN SOM LÄSER BIBELN VET VAD GUD SAGT.
DEN SOM INTE LÄSER BIBELN ÄR EN ANTIKRIST.
LÄSER ABRAHAMSSON BIBELN?
OM, SÅ HAR HAN FEL GLASÖGON OCH ÄR MYCKET OKUNNIG!
THE HEXAGRAM DECEPTION: The Star of Saturn Revealed ~ Video
-----
(OBS! Tidningen DAGEN är ingen kristen tidning. Den är lika styrd som all annan mainstream media av Guds fiende - SATAN.)
-----
DEN SOM SÄGER SANNINGEN ÄR EN

ANTISEMIT AV DE SOM ÄLSKAR LÖGNEN.
Matteus 26:47
"Jesus fängslas: Medan han talade kom Judas, en av de tolv, och med honom en folkhop med svärd och påkar, utskickad av översteprästerna och folkets äldste."
Matteus 27:1 Jesus utlämnas till Pilatus
"Tidigt på morgonen beslöt alla översteprästerna och folkets äldste att de skulle döda Jesus."
Lukas 24:20
"Honom har våra överstepräster och rådsmedlemmar utlämnat till att dömas till döden och låtit korsfästa."
DEN SOM FÖRNEKAR GUDS ORD

ÄR EN ANTIKRIST!